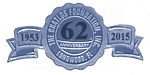 Giving Information
Non-profit organizations based in the United States that have been in existence for 2 or more years and are recognized as tax exempt by the IRS may apply for a grant. 
Program support remains a current priority for the Foundation.
On an initial basis, the Foundation tends to fund requests for amounts less than $10,000. 
It is important to note that it is not our intention to become a part of an annual budget. We expect the projects we fund to become independent of The Chatlos Foundation. 
Many organizations are worthy of funding, however, our funding is limited.  Applicants should understand that rejection of the proposal in no way signals rejection of the proposer. 
The large number of requests we receive causes us to decline many proposals which are worthy of attention and funding. 
Contributions cannot be made to organizations which discriminate on the basis of race, color, gender, creed, age, or national origin. 
The Foundation does not make scholarship grants directly to individuals but rather to educational institutions which in turn select recipients. 
Exceptions are the Board's Prerogative. Decisions of the Board of Trustees are Final.
Less emphasis is given to grant requests for:
• Bricks and Mortar
• Endowments
• Conference and administrative expenses
• Multi-year grants
We continue to be non-receptive to requests for:
• Medical research
• Support to individual church congregations and associated ministries
• Education below college level
• Organizations in existence for less than a two-year period as indicated by the date of their tax exempt letter from the IRS.
• The Arts
• Individuals
• Loans
OUR PROCESS
Any US based non-profit organization, that falls within the foundation guidelines, is welcome to submit a proposal for consideration.
There are no deadlines for submission of a request and all requests are responded to in writing.
We do not require, request or desire to receive Letters of Intent or Inquiry.
When a proposal is received, it is scheduled for our next available Preliminary Review Committee, which meets monthly. It is this Committee, comprised of Foundation Trustees, which will determine if the proposal will be reviewed by our full board of trustees for possible funding. You may expect the process to take approximately 180 days.
Grantees may receive only one grant per 12-month period. Organizations may resubmit six months after a denial.
We expect all organizations, which receive funding to furnish the Foundation with reports and updates on the outcome and success or failure of the project.
Time will not permit us to meet personally with all organizations initially seeking funds. Only those organizations that have received funding may visit our offices by appointment.
Address all inquiries to:
Grant Administrator
The Chatlos Foundation
P.O. Box 915048
Longwood, FL 32791-5048