A Gift For Teaching was created to fill a need. Thousands of Central Florida families can't afford lunch for their children let alone school supplies, limiting their ability to learn and achieve. Meanwhile, financially strapped teachers were spending money out of their own pockets to ensure their students weren't left behind. And businesses were routinely discarding supplies that could be recycled and re-purposed for educational use.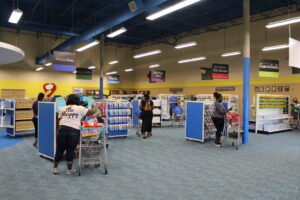 A Gift For Teaching is the glue that connects it all, serving as Central Florida's primary provider of free school supplies. The concept is beautifully simple: improve public education by providing free resources and surplus materials to teachers for their students who need them most. A Gift For Teaching provides opportunities for teachers to shop at a store, online, and through a mobile unit for free educational resources that are donated and supported through generous community partners.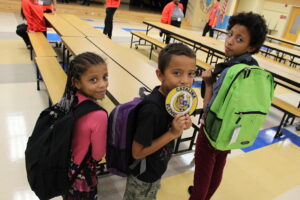 A Gift For Teaching cares for teachers and students so that learning can occur for all. Serving high-need public schools of Orange and Osceola counties, A Gift For Teaching envisions a future where every student has the tools and experiences to succeed. Since 1998, more than $152.9 million worth of classroom resources that empower teachers to inspire future leaders has been distributed – including pencils, books, backpacks, clothing, and hygiene items. Learn more at www.AGiftForTeaching.org.