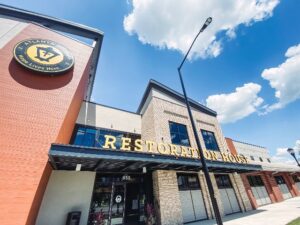 Hope Lives Here! Atlanta Mission has been a beacon of hope for those facing homelessness since our humble beginnings as a soup kitchen in 1938. Today we operate four facilities: two for women and children, My Sister's House and our new, state-of-the-art Restoration House on the site of the former Atlanta Day Shelter; a downtown campus for men, The Shepherd's Inn that includes transitional housing; and The Potter's House, a recovery shelter for men located on a 550-acre farm in Jefferson, Georgia that also includes transitional housing. We serve up to 1,000 men, women, and children every day.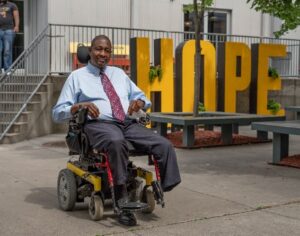 Our mission is to transform, through Christ, the lives of those facing homelessness. We have a vision of a community united in ending homelessness, one friend at a time. Our purpose is that everyone involved at Atlanta Mission, whether staff, clients, volunteers, or donors, will come to know Christ, walk with Christ, and live for Christ. A roadmap of values guides us in all our work to ensure that we are Christ-centered, that we humbly serve, faithfully steward, courageously innovate, joyfully celebrate, and seek strength in unity.
Our Transformation Model of client services empowers those experiencing homelessness to Find Hope by offering them emergency shelter and the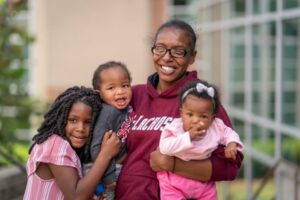 opportunity to Choose Help so they may work to transform their lives. We help them address the root causes of their homelessness, whether it's trauma, addiction, unemployment, or a lack of supportive relationships. Atlanta Mission celebrates with hundreds of clients each year as they Make Progress towards self-sufficiency, where they can break the cycle of poverty and Sustain & Grow in restored lives. Follow us on social media and learn more at www.atlantamission.org.